Luna Skates Princess
R4,400.00
Description
THE LUNA SKATES "Princess": Perfect style for skating!
The LUNA SKATE "Princess" is made of high quality materials and shines in a beautiful white. The high-quality outer material in ostrich leather look is particularly chic and stable at the same time. The upper shoe offers you the highest level of comfort and ensures a perfect grip while skating. And since he is absolutely stylish, you always make a perfect picture with him. It is simply the ideal shoe for indoors and outdoors. You can hardly glide over asphalt and parquet floors more casually and safely than with the LUNA SKATES "Princess".
The transparent rollers made of polyurethane are of high quality and ensure a safe feeling on asphalt or the dance floor. The LUNA SKATES logo and a little glitter on the rollers underline the special character of these roller skates.
The adjustable stopper with safety mechanism also ensures safety. This own invention by LUNA SKATES enables you to individually adjust your LUNA SKATES according to your special preferences and your driving style. And at the same time it is guaranteed that the stoppers always remain absolutely securely in the desired position. If the stoppers or rollers are worn out, you can find the right spare parts in our shop.
Note: Since leather is a natural product, slight color deviations are possible. The label in the shoe reads "mixed fabric", as the heel area is provided with a Lycra fabric.
Properties
Boot: supple shoe made of high-quality leather with an ostrich look
Closure system: laces
Roll size: brilliant movement 62 × 38mm
Roll hardness: 80 A, super high rebound
Roll material: polyurethane
Stopper: adjustable, with safety device
Ball bearings: ABEC 9
Chassis: high quality aluminum chassis
LUNA SKATES "Princess"
| Shoe size EU | Shoe size UK | Inside dimension | Weight of a shoe |
| --- | --- | --- | --- |
| 36 | 3 | 23.3 cm | 1.36 kg |
| 37 | 4th | 24.0 cm | 1.39 kg |
| 38 | 5 | 24.6 cm | 1.4 kg |
| 39 | 6th | 25.2 cm | 1.43 kg |
| 40 | 6.5 | 25.8 cm | 1.44 kg |
| 41 | 7.5 | 26.5cm | 1.48 kg |
| 42 | 8th | 27.2 cm | 1.5 kg |
| 43 | 8.5 | 27.9 cm | 1.52 kg |
How to find your correct size: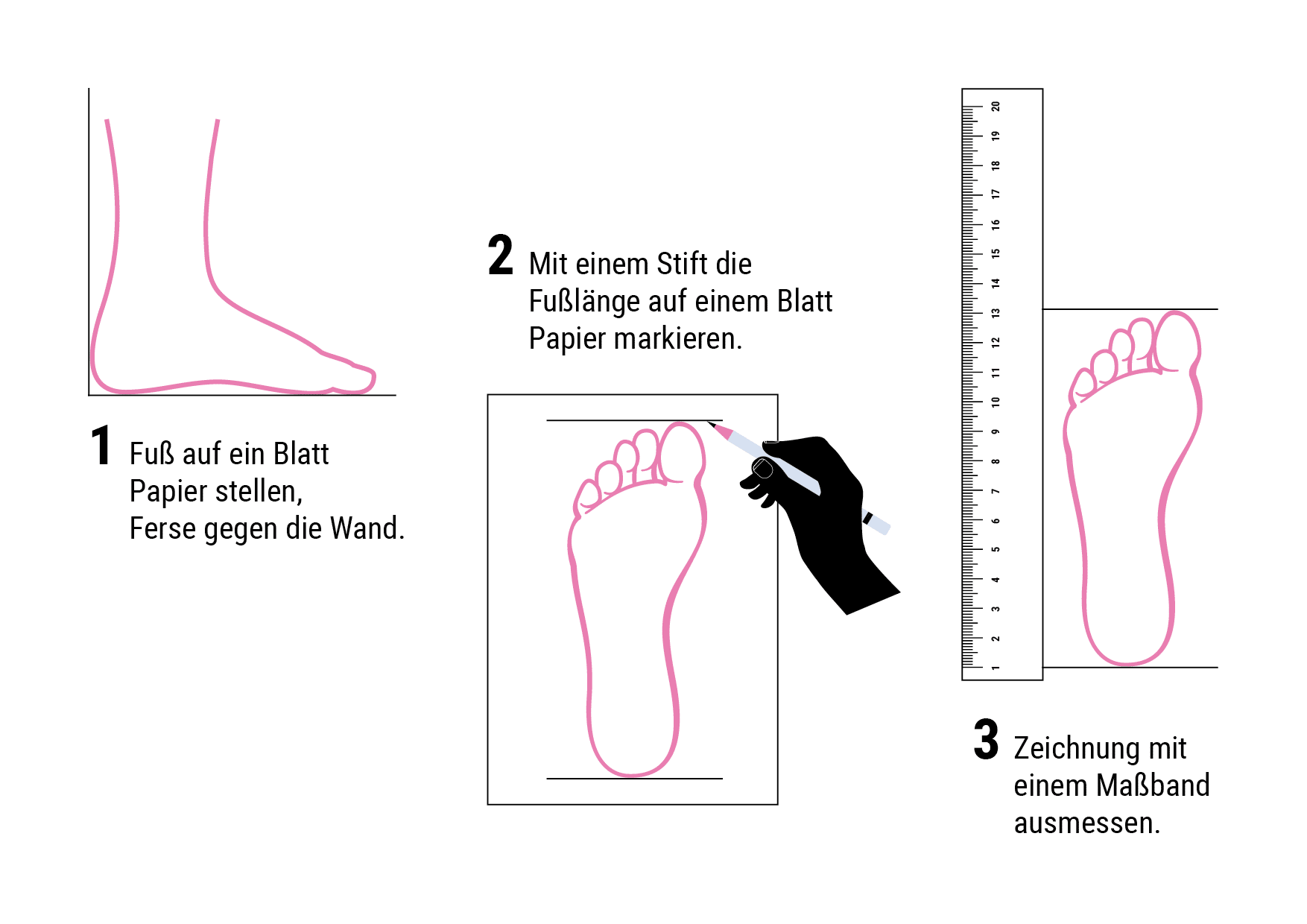 Additional information
| | |
| --- | --- |
| Luna Skates Size | EU 36 – SA/UK 3, EU 37 – SA/UK 4, EU 38 – SA/UK 5, EU 39 – SA/UK 6, EU 40 – SA/UK 6.5, EU 41 – SA/UK 7.5, EU 42 – SA/UK 8, EU 43 – SA/UK 8.5 |